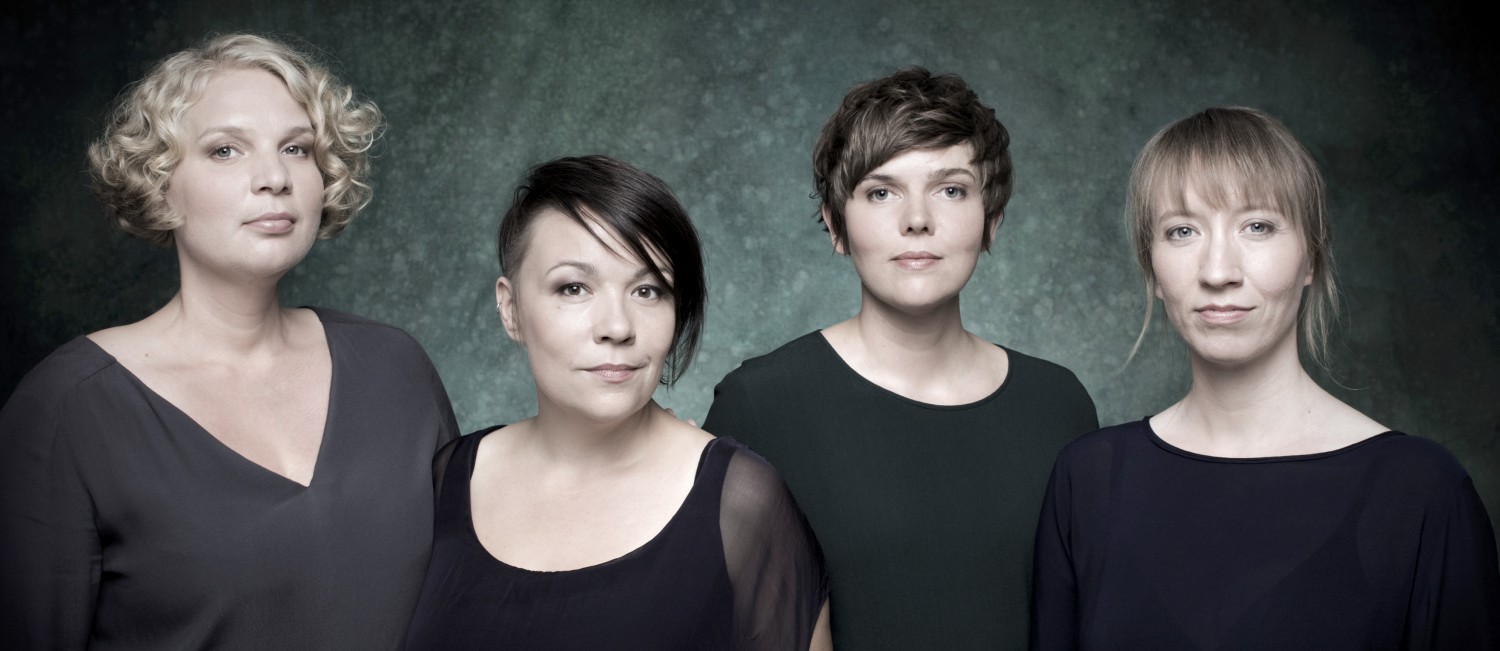 New Program "Into The Deep"!
Stop for a moment. Breath in. Breath out. Slow forward. Rewind. Listen. Follow us "INTO THE DEEP". Immerse into the soundscape of niniwe where musical genres will no longer be of interest. Four female voices coming from nowhere – from everywhere – siren-like and pure – leading you into the deep.
For the first time in the 15 years of the ensemble ́s history and in cooperation with Berlin Radialsystem and Folkert Uhde and under the direction of Christian Grammel, niniwe developes a designed concert.
Premiere: February 25th Chor@Berlin Radialsystem
Branches
Download and stream our new song "Branches" everywhere! E.g. at  iTunes
Music Video!!
Hurray – here it is! Our very first music video to our new song Branches
music and lyrics: Andi Fins, arrangement: Winnie Brückner, video: Silentfilm
CARA AWARD
Our album "Time stands still" is nominated as Best Classical Album at the CARA – Award, the Contemporary A Cappella Recording Award 2016. We are very happy!
22jul
All Day
Workshop mit Winnie Brückner
Vokalsommerakademie Eisenstadt (Au)
(All Day)
Esterházyplatz 5, 7000 Eisenstadt
13sep
- 14
sep 13
22:00
sep 14
- 01:00
Siggener Kultursommer
Zen um Zehn
22:00
Siggen, 23777 Heringsdorf
15sep
22:00
niniwe@chor.com
22:00
Brückstraße 47, 44135 Dortmund
28nov
nov 28
20:00
dec 28
- 23:00
Gotha
(november 28) 20:00
Bahnhofstr. 3a, 99867Gotha
1dec
20:00
München
20:00
Graubündener Straße 100, 81475 München
9dec
20:00
Wernigerode
20:00
Marktstr. 1, 38855 Wernigerode
–
"A concert with niniwe is in each and every song the essence of what mother nature gave to the human in expression and and sensational ability of the voice." O-Ton Vocal Days, Salzburg